Land, facilities, and civic infrastructure are long-term assets that can transform the ability of nonprofit and community organizations to serve Colorado communities. For this reason, the Gates Family Foundation invests in capital projects across the state, in both rural and urban areas. We strive to be responsive to each community's unique needs and opportunities.
Our capital grants are generally limited to comprehensive capital campaigns, which are typically for building purchases, construction, expansion, renovation, and/or land acquisition. Only nonprofit organizations with capital projects that benefit Colorado and its residents are qualified to apply. When making funding decisions, we prioritize:
Projects that address root problems with substantive solutions
Projects with evidence of community involvement in setting project priorities
Projects in rural and low-income areas across Colorado where there are fewer individuals and institutions providing support for capital projects
Projects that serve individuals and communities of color who have faced historic inequities and lack of access to funding
Projects with strong engagement and financial support from the organization's governing board
Projects that reinforce the foundation's strategic priorities in K-12 public education, natural resources, community development, and informed communities
Projects that address climate change, and/or incorporate green building and sustainable development practices
We fund capital projects within five categories that overlap somewhat with the Foundation's strategic priorities, but are broader in scope in order to be more responsive to community needs:
Arts and Culture
Artistic expression arouses the imagination, stimulates creativity, and prompts self-discovery. Organizations dedicated to art and culture enrich the spirit and enhance economic vitality. We support capital projects that:
enhance the cultural quality of community life while also strengthening the economy
link a community with its heritage and contribute to usable community infrastructure
serve as an educational resource for children, youth, and adults
Funding examples and limitations:
We prioritize capital projects that support libraries and museums; community theaters; performing arts organizations; and historic preservation
When funding historic preservation, we prioritize projects that contribute to community revitalization and/or will result in opportunities for significant community use, over those purely for the sake of preservation
Community Development
Colorado's economic health is dependent on the vitality of all of the state's communities — large and small, urban and rural. We support capital projects that:
create economic opportunity, add to the quality of life, and enhance stability for the residents of a community
have the potential to reinforce and enhance the economic vitality of a community
involve partnerships between public and private sector organizations that seek to improve the economic and cultural health of communities
Funding examples and limitations:
We prioritize capital projects that restore historically significant architecture, revitalize main streets, and/or support heritage tourism that contributes to community revitalization, particularly in rural areas
We look for opportunities that leverage public-private partnerships to stimulate economic development
We support a range of affordable housing – including emergency shelters and transitional housing – through our capital grants program
We support permanently affordable housing through our impact investment in Elevation Community Land Trust, but are unlikely to support this need through our capital grants program
See our recent capital grants supporting Community Development
Education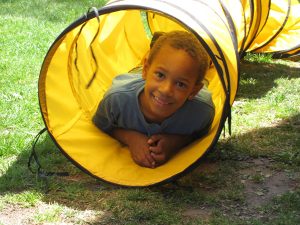 Closing the achievement gap for children from low-income families and increasing access to high-quality, life-long learning for all Coloradans enhances the economic, social and civic life of our communities. We support capital projects that:
serve a majority of students from low-income families (who qualify for free or reduced-price lunch)
build or improve education facilities that will be heavily used by a majority of the community
increase access to education in rural areas
provide life-long learning to a broad audience
Funding examples and limitations:
We prioritize facilities for high-performing charter schools and other autonomous schools, particularly those seeking matching funds for a BEST grant
Other examples include: rural schools improving facilities for community use; licensed early childhood education centers, particularly in underserved rural communities; and GED, literacy, or vocational training centers

We generally do not support P-12 private schools or district-owned facilities, or higher education facilities or capital campaigns
Parks and Recreation
Appreciation and conservation of Colorado's natural beauty, resources, and opportunities for outdoor recreation are fundamental to the quality of life and the economy of the state. We support capital projects that:
protect and steward land and water resources, habitat, and the health of natural systems
preserve the state's agricultural legacy
construct and improve parks, trail systems, and open space for public recreation and access
provide environmental education and leadership opportunities for young people
Funding examples and limitations:
We prioritize park and recreation facilities in smaller, rural and/or low-income communities
Land conservation and easement purchases outside of our two "focused landscapes" (Southeast Colorado and the San Luis Valley) are eligible for support from our capital grants program
Other examples include: greenways and trail systems; urban public spaces and community gardens; and outdoor/indoor recreation facilities
We only consider school athletic or recreation facilities when they will be widely used by the community, in addition to the school
See our recent capital grants supporting Parks and Recreation
Well-Being of Children, Youth, and Families
Healthy individuals have greater opportunities to be productive members of society who contribute to the economic, social and cultural life of their communities. We prioritize capital projects that:
develop greater self-sufficiency, including the well-being and independence of disadvantaged families and the elderly
increase leadership and life skills
promote good health and well-being rather than cure disease
Funding examples and limitations:
We support job training centers, family resource centers, and transitional housing facilities
We support youth mentoring organizations, community centers and senior centers
We rarely support medical and dental facilities, though in rare occasions will prioritize those in remote rural areas with service to low-income populations
We do not fund mental and behavioral treatment facilities for adults; senior care facilities; or hospice facilities
We only fund faith-based organizations that serve and welcome all individuals, and do not require participation in religious activities
We do not fund animal service or animal welfare organizations
See our recent capital grants supporting the Well-Being of Children, Youth, and Families
Deadlines
Gates reviews capital grant applications TWICE each year. Annual deadlines are:
March 15 (for a mid-June decision)
September 1 (for a mid-December decision;
NOTE this is changed from previous deadline of Sept. 15)
Applicants must have at least 30% of their project budget raised prior to being considered.
Inquiries
Prior to submitting a proposal, many applicants find it useful to contact Lisa Rucker to review the substance of the proposed project. We also accept inquiries that follow the Narrative Section III of the Colorado Common Application for Capital Grants.
How to Apply
Have questions about requirements, restrictions, and how to submit?
Carol Menard
Office/Assistant Grants Manager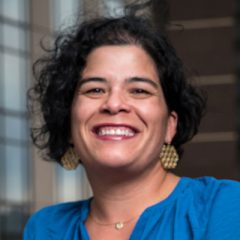 Lisa Rucker
Senior Program Officer/Grants Manager
| Year | Grantee | Amount | Type | Strategic Priority | Area Served |
| --- | --- | --- | --- | --- | --- |
| 2022 | Cleo Parker Robinson Dance | $50,000 | | | |
| 2022 | Kwiyagat Community Academy | $150,000 | | | |
| 2022 | Center for African American Health | $30,000 | | | |
| 2022 | Adaman Club | $15,000 | | | |
| 2022 | Region 10 League for Economic Assistance and Planning | $50,000 | | | |
| 2022 | Town of Haxtun | $50,000 | | | |
| 2022 | Stratton Area Foundation, Inc. 2 | $30,000 | | | |
| 2022 | Miners Alley Playhouse | $25,000 | | | |
| 2022 | Yampa Valley Community Foundation | $500 | | | |
| 2022 | Karis Inc. | $20,000 | | | |
| 2022 | Civic Center Conservancy | $80,000 | | | |
| 2022 | Southwest Open School | $50,000 | | | |
| 2022 | Community Partnership Family Resource Center | $30,000 | | | |
| 2022 | Kim Robards Dance, Inc. | $15,000 | | | |
| 2022 | Fax Partnership (The) | $150,000 | | | |
| 2022 | Delta County | $50,000 | | | |
| 2022 | Cultivando | $50,000 | | | |
| 2022 | Colorado Photographic Arts Center | $25,000 | | | |
| 2022 | Stead School (The) | $20,000 | | | |
| 2022 | Roundup River Ranch | $20,000 | | | |