Colorado's workforce is one of the most highly-educated in the country. Yet among our children, staggering income-based achievement gaps persist — especially in urban neighborhoods and rural communities. The majority of the state's K-12 students who live in poverty attend public schools that are not yet adequately preparing them for success in higher education, the workforce, and life as an adult.
Despite this reality, public education remains one of the most effective and powerful tools for creating equitable access and opportunity. We believe that all students can succeed if they have access to K-12 pathways that are engaging, caring, rigorous, and relevant. Increasing the quality and equity of Colorado's public K-12 education system is a guiding principle for all of the initiatives that we support. While our work looks different in rural and urban areas across the state, we believe in the power of these strategies:
Autonomous Public Schools
To help increase the number of students from low-income families who have the opportunity to attain a high-quality education, we support the growth of effective public schools that empower excellent campus leaders with sufficient resources and autonomy over decisions about the best use of time, people, and money.
We also support networks, systems, and partners that advance school-based autonomy as a way to build community-level ownership, drive improvement, and expand quality.
Innovation and Incubation
We support innovative leaders, new school models, and innovation within existing models to better meet the needs of low-income students. We also support districts or partnering organizations that are developing and implementing new approaches to teaching and learning.
In combination with these investments, we support the dissemination of learning across systems and geographies to share best practices and promote smart risk-taking aimed at further advancing school improvement.
See recent strategic grants supporting Innovation and Incubation
Advocacy
We support grassroots and grasstops advocacy efforts at the school, district, and state levels that push the education system to be more iterative, transparent, and responsive to the needs of students. We also support media efforts that build awareness and empower the public to hold decision-makers accountable.
Human Capital
We support efforts to recruit, train, and retain effective teachers, school leaders, and district and organizational leadership. We also support efforts to build a talent pool that reflects the racial and ethnic diversity of the student population in the state.
Systems Reform
We support reforms that allow systems to become more responsive and adaptive, and that spur school and district improvement. We also provide targeted support to efforts that aim to encourage large-scale and transformational change.
Rural Community-Based Programs
In many rural areas across Colorado, profound shortages in financial resources and human capital, the small size of districts, and geographic barriers to accessing school options present unique challenges and opportunities for delivering high-quality public education. Through our work in rural communities, we understand that the ingredients for success include open and innovative school district leaders, a robust teacher recruitment and development pipeline, strong family and community support, and potential to attract additional philanthropic support.
See recent strategic grants supporting Rural Community-Based Programs
Foundation staff work closely with a diverse group of education partners to initiate and support education projects that advance the strategic priorities and goals listed above. A few examples include launch support for Denver's Luminary Learning Network, multi-year support of A+ Colorado, and a new rural education community planning initiative. If you think your project or organization might be a fit for our Education program, we encourage you to browse our past strategic grants or contact a team member below.
Two times a year, we accept applications for education projects that fit the criteria of our capital grants program. We support a wide range of construction, expansion and renovation projects for high-performing charter schools, rural schools that are improving buildings for community use, or other organizations that provide life-long learning.
Currently, the Foundation's primary impact investments in education are a Program-Related Investment with Colorado Charter Facility Solutions, which helps high-quality charter schools access capital and evaluate real estate options, and a Mission-Related Investment with Reach Capital, a prime equity fund focused on early stage education technology venture opportunities.
Education Team
Our education team brings an array of experiences and talents to work with our partners and grantees. Whether it's education research and data analysis, school district governance and systems reform, or community engagement and facilitation, our team is here to help our partners thrive.
Abby Schaller
Senior Program Officer – Education
Mary Seawell
Senior Vice President – Education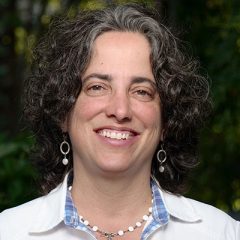 Ana Soler
Senior Program Officer - Education
Education News & Insights
Relationships between district and charter school leaders are often fraught and framed as a competition for scarce resources. But when ... Learn More
| Year | Grantee | Amount | Type | Strategic Priority | Area Served |
| --- | --- | --- | --- | --- | --- |
| 2020 | Oxford Teachers Academy | $50,000 | | | |
| 2020 | A+ Colorado | $60,000 | | | |
| 2020 | RootED | $400,000 | | | |
| 2020 | Chalkbeat | $75,000 | | | |
| 2020 | Valley Settlement | $40,000 | | | |
| 2020 | Colorado Charter Facility Solutions | $100,000 | | | |
| 2020 | Owl Ventures | $3,000,000 | | | |
| 2020 | Colorado Education Organizing Funder Collaborative (CEO) | $60,000 | | | |
| 2020 | Reach Capital | $1,000,000 | | | |
| 2020 | Colorado League of Charter Schools | $30,000 | | | |
| 2020 | Colorado Succeeds | $60,000 | | | |
| 2020 | Colorado Youth Congress | $50,000 | | | |
| 2020 | Education Reform Now | $60,000 | | | |
| 2020 | 5280 High School | $40,000 | | | |
| 2020 | Keystone Policy Center | $25,000 | | | |
| 2020 | Academy of Advanced Learning | $30,000 | | | |
| 2020 | National Council on Teacher Quality | $25,000 | | | |
| 2020 | Empower Community High School | $25,000 | | | |
| 2019 | RISE Colorado | $100,000 | | | |
| 2019 | Alpine Achievers Initiative | $25,000 | | | |