Colorado's workforce is one of the most highly-educated in the country. Yet among our children, staggering income-based achievement gaps persist —​ especially for students of color and in rural areas. Political disagreement on how best to address these disparities has intensified in recent years. Meanwhile, educators and school leaders rarely reflect the diversity found in student populations across the state, and attracting and retaining diverse talent remains a significant challenge.
In the face of systemic challenges, school and district leaders, teachers, families, and community partners are coming together to think creatively about how we use resources of all kinds, including people, funding, materials, partnerships, facilities, and relationships with the community at-large. The COVID-19 pandemic has increased our urgency for new approaches to supporting students both in and out of K-12 systems. Many families, particularly families of color, have opted out of traditional schools and are exploring in-person and digital alternatives to the traditional school model.
Our Strategies for Education
Learning Environment Innovation
We support creative learning solutions that empower those closest to students — teachers, schools leaders, parents, and community partners — to take lead roles in advancing student success and academic outcomes.
Our grants and resources in this focus area may support:
New learning models and autonomous schools with a very high bar for results
Informal out-of-system learning environments (such as micro-schools or learning pods)
Organizations and individuals that want to pilot new ideas during the summer and out-of-school time
School System Innovation
We support transformational efforts to re-imagine our public school systems to better serve a new generation of learners who are ready to meet local and global challenges. We also support the dissemination of learning across systems and geographies to share best practices and promote smart risk-taking.
Our grants and resources in this focus area may support:
Multi-school district partnerships with institutes of higher education around climate change education and/or college and career pathways
New governance and system models that support school-level and educator autonomy and academic accountability
Other innovative initiatives with rural school districts
Conditions for Sustained Innovation
Diverse coalitions are best positioned to design, sustain, and advocate for innovative educational models that respond to student and community needs. We support grassroots and grasstops efforts that push the education system to be more iterative, transparent, and responsive to the needs of students.
Our grants and resources in this focus area may support:
Efforts to diversify, attract, place, and retain talented educators — particularly in rural areas
Advocacy and media efforts that elevate student voice and/or advance Gates priorities
Developing collaborative, pooled funds with other stakeholders — especially to support innovation
Foundation staff work closely with a diverse group of education partners to initiate and support education projects that advance the strategic priorities and goals listed above. See our strategic education grantees here. If you think your project or organization might be a fit for our Education program, we encourage you to contact a team member below.
Two times a year, we accept applications for our capital grants program. Education projects that qualify include a wide range of construction, expansion and renovation projects for high-performing charter schools, rural schools, or other organizations that provide life-long learning. See a list of our recent capital grants for education here.
We put the Foundation's endowment dollars to work through mission-aligned investments in education. Examples include Colorado Charter Facility Solutions, which helps high-quality charter schools access capital and evaluate real estate options, and an investment in Reach Capital, a prime equity fund focused on early stage education technology venture opportunities.
Education Team
Our education team brings an array of experiences and talents to work with our partners and grantees. Whether it's education research and data analysis, school district governance and systems reform, or community engagement and facilitation, our team is here to help our partners thrive.
Mary Seawell
Senior Vice President – Education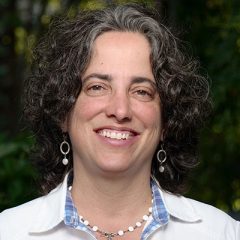 Ana Soler
Senior Program Officer - Education
Education News & Insights
Relationships between district and charter school leaders are often fraught and framed as a competition for scarce resources. But when ... Learn More
| Year | Grantee | Amount | Type | Strategic Priority | Area Served |
| --- | --- | --- | --- | --- | --- |
| 2021 | Valley Settlement | $40,000 | | | |
| 2021 | River Science | $75,000 | | | |
| 2021 | Colorado League of Charter Schools | $40,000 | | | |
| 2021 | DSST Public Schools | $150,000 | | | |
| 2021 | Climb Higher Colorado | $40,000 | | | |
| 2021 | Fremont RE-2 School District | $100,000 | | | |
| 2021 | Bellwether Education Partners Inc. | $50,000 | | | |
| 2021 | Generation Schools | $100,000 | | | |
| 2021 | Chalkbeat | $100,000 | | | |
| 2021 | Kwiyagat Community Academy | $250,000 | | | |
| 2021 | Convivir Colorado | $25,000 | | | |
| 2021 | Colorado Education Organizing Funder Collaborative (CEO) | $60,000 | | | |
| 2021 | Lyra | $315,000 | | | |
| 2021 | Youthroots | $25,000 | | | |
| 2021 | Edgewater Collective | $60,000 | | | |
| 2021 | National Council on Teacher Quality | $25,000 | | | |
| 2021 | Education Reform Now | $60,000 | | | |
| 2021 | Teach For America | $25,000 | | | |
| 2021 | Moonshot edVentures | $60,000 | | | |
| 2021 | Colorado Succeeds | $40,000 | | | |